The asset management industry is undergoing crucial changes that will shape the industry…Changing demographics and markets are driving asset management to the limelight. The shifting regulations and the complex economic environment is pushing asset managers to find new growth drivers. Messaging needs to be systematic and focused on the value that the asset management industry brings.
Why VERMEG?
VERMEG has the right solution that will help asset managers reach their goals. SOLIAM provides a single integrated platform that will increase operation efficiency and reduce your operational risk.
Soliam's platform provides regulatory compliance that handles SCR copmutation, QRT reporting, etc. and will handle intermediation, adjustments, and risk reporting. Its state-of-the-art architecture and enhanced user experience provide an improved navigation and customizable views making the access to data easier from desktop and mobile devices.
How we can help
REGULATORY COMPLIANCE
INTEGRATED PLATFORM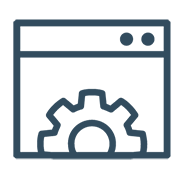 MULTIPLE ACCOUNTING PLATFORMS
Key Solutions
An integrated Front-to-Back Investment Management Solution supporting multiple accounting frameworks, multiple entities, multiple custodians, and allowing every Asset Owner (insurance companies, pension funds…) to manage its whole investment value chain.
VERMEG will help you accelerating your digital transformation, alleviating legacy system constraints, and unleashing value