Hoje em dia, os administradores de riqueza estão enfrentando novos desafios que vão mudar a face da indústria: a experiência do cliente e a transformação digital.
Estes dois desafios estão no cerne da indústria e tornaram-se inevitáveis.
É essencial enfrentar esses desafios para acompanhar a crescente demanda dos clientes e a inovação do mercado em constante mudança.

Why VERMEG?
VERMEG oferece estratégias inovadoras para gerar retornos positivos, proporcionando um excelente serviço ao cliente.
Controles rígidos para garantir a integridade dos dados, relatórios e medição de desempenho oportunos e administração constante do cliente são recursos disponíveis para os gerentes, para melhor ajudá-los com suas tarefas diárias e para restringir os recursos operacionais.
A solução da VERMEG, SOLIAM, é uma solução integrada de gerenciamento de investimento que suporta múltiplas entidades e estruturas contábeis e permite que os proprietários de ativos possam gerir toda a cadeia de valor de seus investimentos.
How we can help
Integrated platform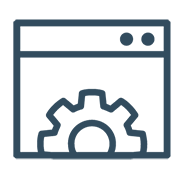 Single database, from Front to back and across all asset class
Tools to make better and smarter investment decisions
Key Solutions
É uma plataforma única, integrada, contando com um único banco de dados, da frente para trás e através de todas as classes de ativos, fornecendo as ferramentas necessárias para a tomada de decisões de investimento melhores e mais inteligentes.
VERMEG irá ajudá-lo a acelerar sua transformação digital, aliviando as restrições do sistema legado e gerando valor