Mais recentemente, os bancos centrais têm assumido globalmente um papel cada vez mais proeminente na estabilização das flutuações econômicas e em garantir a estabilidade e liquidez do sistema.
Na atual recessão ainda a ser confirmada, os bancos centrais têm utilizado operações de mercado aberto e acordos financeiros inovadores para tentar conter a recessão.
O aumento da variedade em volumes de negociação e da atividade no mercado estão empurrando a execução, a gestão de riscos e as capacidades de processamento para novos níveis.
É hora de virar digital.

Why VERMEG?
Um conjunto abrangente de ferramentas, análises e benchmarks, apoiado por uma infraestrutura robusta, são necessários para dar o apoio necessário para monitorar as mudanças nas condições de mercado e gerenciar os riscos de forma mais eficaz.
VERMEG tem sido um parceiro reconhecido de bancos centrais por mais de 25 anos.
Nossas soluções têm constantemente se adaptado à evolução das necessidades de processamento em vários mercados, como os mercados monetários, de títulos de investimento, de câmbio, de commodities e de todos os derivativos, com uma flexibilidade incomparável.
MEGARA de VERMEG está em uso em muitos bancos centrais para a sua gestão de garantias.
Recebeu recentemente a concessão do projeto para equipar o Banco Central Europeu para sua operação de garantias entre os 19 países da zona euro.
A solução foi projetada para oferecer a maior taxa de STP e capacidades automação, flexibilidade e monitoramento.
How we can help
Increased collateral efficiency for domestic, cross-border and liquidity management
Ensured compliance with changing regulatory requirements
Efficient risk management
Key Solutions
Nossa plataforma de baixo código ajuda os financiadores a executarem mais rapidamente, de maneira mais inteligente e com mais agilidade o processamento pós-transação
Acelerar transformação digital: MEGARA agiliza os processos entre os bancos centrais e as contrapartes e fornece informações de garantias em tempo real.
See all news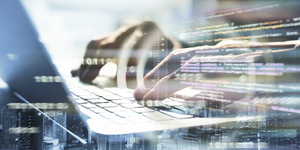 VERMEG and LiquidShare announce integration ...
VERMEG is winner of the Innovation in Digita...
Proud to win COLLATERAL MANAGEMENT SERVICES ...
VERMEG shortlisted for the FTF News Technolo...