Os últimos anos têm visto uma grande concentração de ativos entre cada vez menos custodiantes globais.
As margens caíram enquanto relações custo-renda têm aumentado.
Os bancos custodiantes necessitam oferecer serviços altamente rentáveis para seus clientes, respeitando ao mesmo tempo o aumento da regulamentação e enfrentando o escrutínio do mercado e uma infraestrutura legada.
Os protagonistas principais deste setor necessitam reinventar-se para além da guarda e liquidação de ativos.
Os custodiantes do futuro necessitam adoptar tecnologias digitais, novos serviços e novos fluxos de receita, para acompanharem o ritmo da paisagem bancária em mudança.

Why VERMEG?
VERMEG fornece serviços de custódia, compensação e liquidação, agenciamento de empréstimo de títulos e de fundos em vários mercados ao redor do mundo.
Assim como nossos clientes, entendemos que a tecnologia está avançando para além de seu papel tradicional, e está evoluindo a partir das operações e se transformando em fornecimento de conhecimentos aos clientes.
Nossas soluções integradas são projetados para ajudar a proteger sua posição no mercado.
Megara é a plataforma de escolha para muitos grandes custodiantes globais, locais e regionais, incluindo importantes protagonistas principais.
Ela acelera a entrega, promove as melhores práticas e o compartilhamento de conhecimentos no mercado e as evoluções regulamentares.
How we can help
Reducing IT costs. Maximizing profitability
Using cutting edge technology – State of art in Digital
Ensuring compliance with changing regulatory requirements
Key Solutions
Nossa plataforma de baixo código ajuda os financiadores a executarem mais rapidamente, de maneira mais inteligente e com mais agilidade o processamento pós-transação.
Acelerar transformação digital: MEGARA agiliza os processos entre os bancos centrais e as contrapartes e fornece informações de garantias em tempo real.
Insights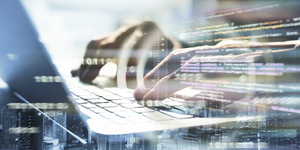 VERMEG and LiquidShare announce integration ...
VERMEG is winner of the Innovation in Digita...
Proud to win COLLATERAL MANAGEMENT SERVICES ...
VERMEG shortlisted for the FTF News Technolo...