Conceder crédito – desde cartões de crédito e empréstimos hipotecários até crédito automóvel ou à habitação – para o cliente certo a uma taxa competitiva, mantendo a conformidade com as regulamentações locais, pode ser uma equação complexa de resolver.
Seus aplicativos, como seus sistemas, não só devem ajudar a impulsionar o seu negócio, mas também lhe permitirem desenvolver o relacionamento com o cliente e atender às crescentes necessidades dos seus clientes e de um mercado cada vez mais global.

Why VERMEG?
VERMEG pode acomodar a evolução dos mercados de crédito ao consumo e garantir que a solução certa atinge o cliente certo.
Nossas soluções comprovadas abordam os desafios do seu negócio, desde acelerar os processos e reduzir os custos em papel até racionalizar e enriquecer a experiência do cliente.
O mercado do crédito ao consumo tem agora consumidores que estão procurando produtos personalizados e melhores ferramentas para rastrearem e monitorarem a sua situação financeira em tempo real.
Encontrar e guardar os clientes está-se tornando um desafio.
Nossas soluções estão prontas para a personalização com recursos reconfiguráveis, focadas na experiência do usuário e não apenas na eficiência operacional.
VERMEG está aqui para ajudar.
Nós vamos proporcionar-lhe uma abordagem mais focalizada para otimizar a aquisição e a retenção de clientes e para responder às respetivas necessidades e mudanças de situação.
Nossas Jornadas Digitais são adaptadas às suas necessidades e satisfazem as expectativas de seus clientes finais.
A Jornada combina análise, conhecimento do cliente e inteligência artificial para que você possa aumentar o desempenho e satisfazer as expectativas crescentes de seus clientes, fortalecendo seu relacionamento com seus clientes de base e garantindo a lealdade deles.
How we can help
Increased conversion rate
Up-selling made easier thanks to enhanced customer data
Significant reduction in operating costs
Key Solutions
A nossa plataforma de baixo código ajuda os financiadores a executarem mais rapidamente, de maneira mais inteligente e com mais agilidade o processamento pós-transação.
VERMEG irá ajudá-los a acelerar a vossa transformação digital, minorando as restrições do sistema legado e criando valor

Insights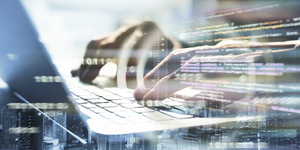 VERMEG and LiquidShare announce integration ...
VERMEG's COLLINE Collateral Suite Adds New M...
6/01/2022
-
London / New York
VERMEG Products Quarterly Newsletters Q4
AGILE Reporter Newsletter Issue 8 | Q4 | 2021