VERMEG has been providing regulatory reporting solutions in North America for over 25 years. We support more than 55 clients including on-premises and SaaS deployments.
Our solution provides coverage for a wide range of regulatory reporting required by supervisory agencies and entails a reporting application that produces accurate and verifiable results in a convenient and user-friendly manner.  Its efficient use of data leads to a faster and more cost-effective implementation than a toolkit based approach that requires cumbersome retooling. As a standardized solution, regulatory changes are more easily supported across our client base, lowering the burden and cost for each customer.
Our customers have access to our highly experienced, New York based SMEs for implementation, support, and ongoing development and maintenance.
VERMEG ensures that its solutions accord with all relevant standards so that clients are assured of robustness of process and data security. VERMEG is both SOC2 Type II and ISO 27001 certified. ​
SEC and CFTC
Broker/swap dealer reports: CFTC reports
Federal Reserve and FFIEC
Fully covered, including the FR Y-9C and Call reports FFIEC 031/041/051
​
Regulatory Update Service
All reports are covered by our on-going maintenance and the regulatory changes are implemented and provided by VERMEG.
Our team of experts constantly monitors regulatory changes and communicates to clients the availability of upcoming updates.
For instance, the 6G modifications to the FR 2052a by the Federal Reserve in 2022  are a prime example:  VERMEG performed the analysis and provided the updates at no cost.
Attestation and Workflow
Highly configurable approval workflow and Return Completion Report to cover demanding  attestation and audit requirements.
Stable Data Interface
VERMEG's calculation engine generates all North America reports from a data interface that has required minimal changes since 2000.
And all this also subject to VERMEG Regulatory Update Service!
Canada (OSFI)
/ Balance Sheet (M4)
/ Return of Geographical Assets and Liabilities Booked in Canada (GQ)
/ Standardized Institutions Credit Monitoring Data Call (BH)
/ Liquidity Coverage Ratio Reporting (LA)
/ Collateral and Pledging Report (H4)
/ Basel Capital Adequacy Reporting (BCAR)
/ Leverage Requirements Return (LRR)
FR2590 & FR2052a
Single Counterparty Credit Limits (FR 2590) and Complex Institution Liquidity Monitoring Report (FR 2052a).
Take full advantage of Regulatory Update Service from VERMEG to meet the need to comply to these demanding regulatory changes.
Key benefits
AGILE Reporter can be deployed in-house on internal infrastructure or your organization's private/public/hybrid cloud. Alternatively it is available as Software as a Service from VERMEG.
AGILE Reporter offers a wide range of implementation options to accommodate requirements from across the spectrum of financial organizations.
Process control and attestation approval workflows allow scrutiny and sign off of returns by the appropriate individuals whether a single path of approval for all or different depending on the class of return.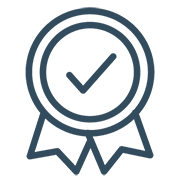 Download our brochure about AGILE Reporter (PDF).
Extend AGILE Reporter! Our Low-Code No-Code platform helps banks add even more value to their regulatory reporting toolchain