Das regulatorische Berichtswesen ist eine Tätigkeit, mit der alle Unternehmen der Finanzwelt konfrontiert sind. Es erfordert viel Aufwand und Ressourcen, um die Anforderungen zu erfüllen. Wenn es nicht fristgerecht und korrekt ausgeführt wird, ist dies mit Risiken und Kosten verbunden.
Die beiden größten Anforderungen, denen sich regulierte Unternehmen gegenübersehen, sind die Erfassung von Berichtsdaten sowie die Überwachung und Einhaltung regulatorischer Änderungen. Beide Anforderungen belasten die technischen und geschäftlichen Ressourcen einer Firma, die ohnehin schon vielen miteinander konkurrierenden Prioritäten unterworfen sind.
Why VERMEG
VERMEG hat für diese und viele andere Herausforderungen eine flexible, robuste und funktionsreiche Lösung entwickelt, deren Optionen von der umfassenden End-to-End-Automatisierung bis zur direkten Eingabe reichen. AGILE Reporter ist VERMEGS Lösung für das regulatorische Berichtswesen, der weltweit rund 250 regulierte Unternehmen vertrauen.
AGILE Reporter ist eine Mischung aus vorgefertigten Modulen, z. B. Vorlagen, Berechnungen, Validierungen usw., bei denen die Datenintegration und Workflows flexibel konfiguriert werden können, und die im Einklang mit den Kundenanforderungen eine schnelle Time-to-Value ermöglicht. Die Integrationsfunktionen bieten Unternehmen die Lösung für das Problem, dass Daten, die sich in verschiedenen Quellsystemen befinden, erst zusammengeführt und umgewandelt werden müssen, bevor sie genutzt werden können.
Der offene Workflow von AGILE Reporter ermöglicht den Zugriff an jeder beliebigen Stelle des Rücklauf-Workflows, um z. B. die Verwendung von Daten für das MIS zu erleichtern, und bietet außerdem eine flexible Behandlung der Daten, um die Abstammung jeder Zuordnung von der Quelle bis zu einer Zelle zu erleichtern. Die Ergänzungen und Änderungen der Regulatoren erfordert Fachwissen für die Analyse, Interpretation und Durchführung von Datenänderungen, Berechnungen und Validierungen.
Der regulatorische Update-Service von AGILE Reporter stellt sicher, dass den Kunden zeitnah regulatorische Änderungen betroffener Lösungskomponenten übermittelt werden.
How we can help
AGILE Reporter can be deployed in-house, on premise, or over the cloud – be in your provider or through our Fully Managed Service on Amazon Web Services.
AGILE Reporter offers a wide range of implementation options to accommodate requirements from across the spectrum of financial organizations.
Process control and attestation approval workflows allow scrutiny and sign off of returns by the appropriate individuals whether a single path of approval for all or different depending on the class of return.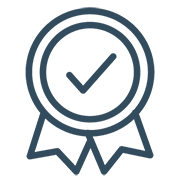 Key Solutions
Eine umfassende und modulare Lösung für das regulatorische Berichtswesen.
Unsere Low-Code-No-Code-Plattform hilft Kreditgebern, schneller, intelligenter und agiler zu arbeiten. Nachbörsliche Verarbeitung.