The last years have seen a large concentration of assets among fewer global custodians. Margins have dropped while cost-income ratios have increased. Custodian banks are required to offer highly cost-effective services to their customers while complying with increased regulation and struggling with market scrutiny and legacy infrastructure.
The key players of this sector need to reinvent themselves beyond asset safe-keeping and settlement. The custodians of tomorrow need to embrace digital technologies, new services, and new revenue streams, to keep pace with the changing banking landscape.
Why VERMEG?
VERMEG provides custody, clearing and settlement, agency securities lending, and fund services in several markets around the world. Just like our clients, we understand that technology is moving beyond its traditional role, and is evolving from operations, and processing into providing customer insights.
Our end-to-end solutions are designed to help secure your position in the marketplace. Megara is the platform of choice for many large global, local, and regional custodians including major key players. It accelerates delivery, promotes best practices and insights sharing on market and regulatory evolutions.
How we can help
Reducing IT costs. Maximizing profitability
Using cutting edge technology – State of art in Digital
Ensuring compliance with changing regulatory requirements
Key Solutions
Our Low-Code No-Code platform helps lenders perform faster, smarter, and with more agility.post-trade processing
Accelerating digital transformation: MEGARA streamlines the processes between central banks and counterparties and provides real-time collateral information.
Insights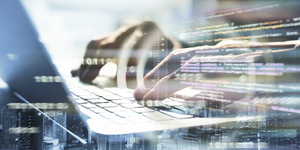 VERMEG and LiquidShare announce integration ...
VERMEG Earns the Human Rights Campaign Found...
VERMEG Awards and Certifications by EY
VERMEG awarded Ecovadis Gold Medal 2023