Regulatory Reporting is a burden faced by all firms in the financial community. Compliance requires resources and effort. When not done in a timely and accurate manner, costs and effort increase.
Why VERMEG?
VERMEG addresses these and many other challenges with a solution that offers flexibility, robustness and richness of functionality with options ranging from full end-to-end automation to direct entry. AGILE Reporter is VERMEG's Regulatory Reporting solution trusted by around 250 reporting institutions globally.
AGILE Reporter is a blend of prepackaged modules, including templates, calculations, validations etc. with configurable flexibility in areas such as data integration and workflow, allowing rapid time to value in precise accordance with client requirements. Its integration capabilities allow firms to solve the issue of data located in multiple source systems requiring collation and transformation before it can be used.
AGILE Reporter's open workflow allows access at any point in the return production workflow, enabling the use of data for management information production.  There is a flexible approach to data review, facilitating detailed lineage reporting from data source to cell.
The flow of additions and amendments made by Regulators requires expertise in analysis, interpretation, and the implementation of the required changes to data, calculations and validations.  AGILE Reporter's Regulatory Update Service ensures that clients are supplied with regulatory changes to impacted solution components on a timely basis.
Awards & certifications
VEREMG is delighted to share that we were recently awarded 'Best Vendor Solution for APRA APS 220′ AND 'Best MAS 610 Solution' by the RegTech Insight APAC Awards 2022 for our AGILE Reporter solution.
Read More
Keys Benefits
AGILE Reporter can be deployed in-house on internal infrastructure or your organisation's private/public/hybrid cloud. Alternatively it is available as Software as a Service from VERMEG.
AGILE Reporter offers a wide range of implementation options to accommodate requirements from across the spectrum of financial organizations.
Process control and attestation approval workflows allow scrutiny and sign off of returns by the appropriate individuals whether a single path of approval for all or different depending on the class of return.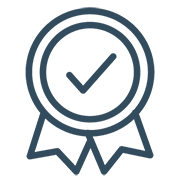 Download our brochure about AGILE Reporter
Granular Data Reporting – a new paradigm of innovation in regulatory reporting or just new challenges?
Download the Whitepaper
Extend AGILE Reporter! Our Low-Code No-Code platform helps banks add even more value to their regulatory reporting toolchain