Tanto si se trata de la financiación de una vivienda o un vehículo, como de un préstamo personal o una hipoteca, o de tarjetas de crédito al consumo, ofrecer el tipo de interés conveniente al cliente adecuado y respetar al mismo tiempo la normativa local puede resultar una ecuación difícil de resolver.
Sus aplicaciones, al igual que sus sistemas, no solo deben contribuir a impulsar su actividad, sino que también deben permitirle desarrollar sus relaciones con los clientes y satisfacer las necesidades cambiantes de estos últimos y de un mercado cada vez más global.

Why VERMEG?
VERMEG se adapta a la evolución del sector del crédito al consumo para garantizar una solución correcta al cliente adecuado.
Nuestras soluciones, que han demostrado su eficacia, le ayudarán a superar los retos específicos de su empresa, desde la agilización de los procesos y la reducción de los costes de papel hasta la racionalización y el enriquecimiento de la experiencia del cliente.
El mercado actual del crédito al consumo se enfrenta a consumidores que buscan productos personalizados y herramientas optimizadas para seguir y controlar su situación financiera en tiempo real.
Captar nuevos clientes y fidelizarlos se ha convertido en un auténtico desafío.
Nuestras soluciones están preparadas para ser personalizadas, con funciones reconfigurables que se centran en la experiencia del cliente y no solo en la eficiencia operativa.
VERMEG está aquí para ayudarle.
Le ofrecemos un enfoque más específico para optimizar la captación y fidelización de clientes, y para adaptarse a sus necesidades cambiantes y sus circunstancias.
Nuestras soluciones digitales están diseñadas para satisfacer sus exigencias y las expectativas de sus clientes finales.
Cada solución combina el análisis, el conocimiento del cliente y la inteligencia artificial para permitirle incrementar su rendimiento y satisfacer las crecientes expectativas de sus clientes. De este modo, reforzará la relación con su cartera de clientes y garantizará su fidelidad.
How we can help
Increased conversion rate
Up-selling made easier thanks to enhanced customer data
Significant reduction in operating costs
Key Solutions
Nuestra plataforma de código bajo ayuda a las entidades prestamistas a actuar de forma más rápida, inteligente y ágil en el proceso posterior a la negociación.
VERMEG acelerará su transformación digital, atenuando las restricciones de los sistemas heredados y generando valor.

Insights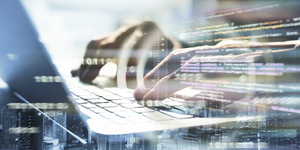 VERMEG and LiquidShare announce integration ...
VERMEG Earns the Human Rights Campaign Found...
VERMEG Awards and Certifications by EY
VERMEG awarded Ecovadis Gold Medal 2023