More recently, central banks have globally taken an increasingly prominent role in stabilizing economic fluctuations and ensuring system stability and liquidity. In the yet-to-be-confirmed current recession, central banks have used open market operations and innovative financial arrangements to try to stall the recession. Increased variety in trading volumes and market activity are pushing execution, risk management, and processing capabilities to new levels. It's time to go digital.
Why VERMEG?
A comprehensive set of tools, analytics, and benchmarks, backed by a robust infrastructure, are necessary to provide the support needed to monitor changing market conditions and manage risk more effectively.
MEGARA by VERMEG is in use by many central banks for their collateral management. It recently was granted the project to equip the European Central Bank for its collateral operation across the 19 Eurozone countries. The solution was designed to offer the highest STP rate and automation, flexibility, and capacities' monitoring.
VERMEG has been a recognized central bank partner for more than 25 years. Our solutions have constantly adapted to evolving processing needs across multiple markets and , such as money markets, investment securities, foreign exchange, commodities, and all derivatives, with unparalleled flexibility.
Most recently, we were honored to win the 2022 Central Banking award as the ''Collateral Management Services''
How we can help
Increased collateral efficiency for domestic, cross-border and liquidity management
Ensured compliance with changing regulatory requirements
Efficient risk management
Key Solutions
Our Low-Code No-Code platform helps lenders perform faster, smarter, and with more agility post-trade processing
Accelerating digital transformation: MEGARA streamlines the processes between central banks and counterparties and provides real-time collateral information.
See all news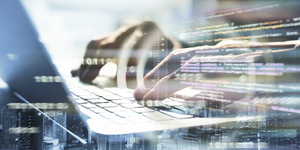 VERMEG and LiquidShare announce integration ...
VERMEG Earns the Human Rights Campaign Found...
VERMEG Awards and Certifications by EY
VERMEG awarded Ecovadis Gold Medal 2023