All financial institutions need to deal with regulatory reporting, which require considerable resources and risk compliance failure.
The two principal challenges that capital markets face are the acquisition of reporting data together with the monitoring of and compliance with regulatory change. Both of these challenges make put a significant burden on a firm's technical and business resources which are already subject to many competing priorities.
Why VERMEG ?
VERMEG addresses these and many other challenges with a solution that provides flexibility, robustness and richness of functionality with options ranging from full end-to-end automation to direct entry.
AgileREPORTER is VERMEG's Regulatory Reporting solution trusted by around 250 reporting institutions globally. It is a blend of prepackaged and configurable modules which allow for easy data integration and workflows for rapid time to value per client requirements. Its integration capabilities enable firms to deal with multiple-source data on different systems, which usually requires collation and transformation before it can be used.
AgileREPORTER's open workflow allows access at any point in the return production workflow, for example, to facilitate the use of data for MIS, as well as a flexible approach to data to facilitate lineage for each allocation from source to a cell.
The flow of additions and amendments made by Regulators require expertise in analysis, interpretation and the execution of changes to data, calculation and validation. AgileREPORTER's Regulatory Update Service ensures that clients are supplied with regulatory changes to impacted solution components on a timely basis.
How we can help ?
AGILE Reporter can be deployed in-house, on premise, or over the cloud – be in your provider or through our Fully Managed Service on Amazon Web Services.
AGILE Reporter offers a wide range of implementation options to accommodate requirements from across the spectrum of financial organizations.
Process control and attestation approval workflows allow scrutiny and sign off of returns by the appropriate individuals whether a single path of approval for all or different depending on the class of return.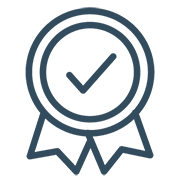 Key Solutions
A comprehensive and modular solution covering Regulatory Reporting
A comprehensive and modular solution covering Regulatory Reporting