Regulatory Reporting Conference Content
28th September 2022

About
Exclusive content from VERMEG's annual Regulatory Reporting Conference: FutureFit 2022, where we delivered a day of content focused on getting organisation's regulatory reporting fit for the future.
On 28th September 2022, we hosted over 200+ attendees, attracting senior management, regulatory reporting, compliance, and IT professionals from banks, building societies, and investment firms.
Topics covered at the conference
Challenges and advantages of digitising compliance and reporting processes in the cloud
Key ESG data gathering and reporting challenges
Crypto asset risks for reporting firms and the reporting impact
The reinvention of how regulatory reporting is done – including the UK regulator's Transforming Data Collection joint transformation program
Essential PRA and BoE reporting roadmap information, and UK onshoring from EU.
Speakers
Oivind Andresen
BDO UK LLP
Jawad Akhtar
VERMEG
Enrico Messori
Deloitte LLP
Graham Corr
Teradata
Veena Srikumar
United Bank for Africa (UK) Ltd
Malcom Arnold
VERMEG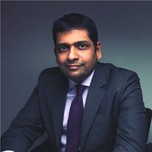 Nivedh R Iyer
Grant Thornton UK LLP
Alan Blanchard
VERMEG
Colin Marshall
China Citic Bank
Paul Manson
MyComplianceOffice
Victoria Martin
10x Banking
Andrew Delaney
A-team
Barney Reynolds
Shearman & Stirling LLP
Reginald Warlop
Avantage Reply
Navin Rauniar
Tata Consultancy Services
Phillip Miller
Solidatus
Vishwas Khanna
Avantage Reply
Mark Davies
element22
Paul Jones
Baringa Partners
James Phillips
VERMEG
Mark Shead
VERMEG
Sally Sfeir Tate
RegulAItion
Sarah Sinclair
Change Gap
Lauren Dixon
Financial Conduct Authority
Angus Moir
Bank of England
Hanbury Hampden turner
VERMEG